A Good Life in Hell
by Ai Tatebayashi with Justin Neely
On Sale Now
A Good Life in Hell is currently available for purchase online at Lulu.com (recommended for best print quality) and Amazon.com.
For more information about individual and group ordering options, email info@agoodlifeinhell.com. You can also learn more about the book on our Facebook page.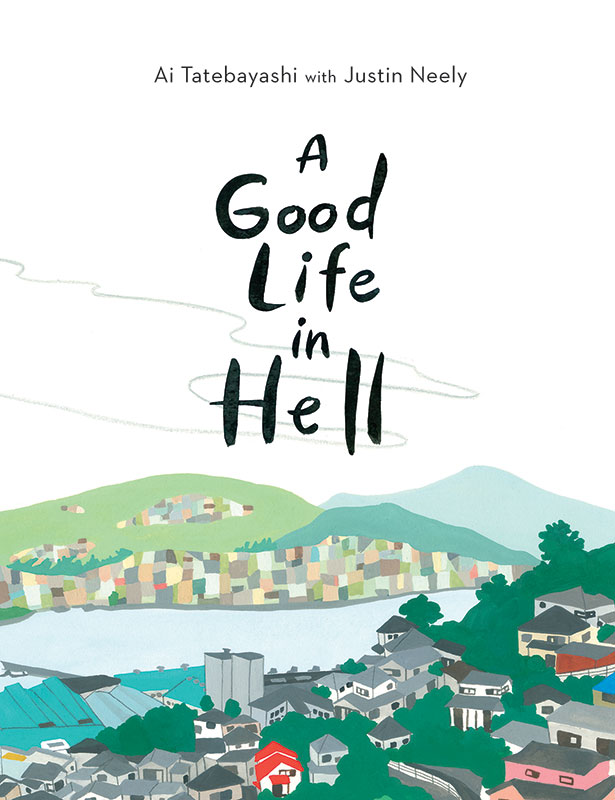 Book Description
A Good Life in Hell is an illustrated book that tells the life stories of Sumiteru Taniguchi, a Nagasaki atomic bomb survivor (hibakusha in Japanese), and his wife Eiko. Their shared history offers both a stark look at the horrific legacy of nuclear weapons, as well as a tale of inspiration for all those facing challenges as they pursue meaning and happiness in their own lives.
The book contains important lessons about the past, but it is even more about living in the present. Exploring daily rituals in the Taniguchi home as Sumiteru and Eiko enter their 80s, a reader must reflect on how today's decisions can affect our collective and personal futures—for better or for worse.
Creative Collaboration
This fully illustrated picture book comes alive through the imaginative, colorful and moving drawings of award-winning illustrator Ai Tatebayashi, a native of Japan. Ai crafted the story with American cowriter Justin Neely, an artist, editor and writer based in Brooklyn, New York.